Are you ready to create an absolute


masterpiece of a body...fast?
FREE "Underground Muscle Hacks" Reveals 14 Cutting-Edge, Kick-Ass Ninja "Hacks" To Upgrade Your Body & Pack On Muscle Mass Super Fast.

Learn the "Magic Bicep Exercise" for massive arms.

Stop playing hide & seek with your chest. Learn 4 "hacks" to make your chest your most head turning asset.

The strange "Vacuum Exercise" that will give you a ripped 6 pack (You can do this anywhere!)

Build a killer body using this clever iPhone App.

The exact time when you "MUST" put a restraining order on your protein shake to maximize muscle growth.

A "strange" method that resurrects weak body parts and makes them grow like crazy (Ultra powerful).

Why getting naked will boost your body's ability to recover from hard workouts.

Plus much more!
Enter your email address in the form below and I'll send you the Underground Muscle Hacks Guide + give you access to the "Dude Where's My Muscle Newsletter"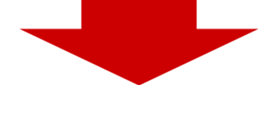 Double-check your email for accuracy to ensure you receive access to the information.
Our privacy keeps your email safe & secure.
---
Privacy Policy -Terms Of Use - Disclaimer
© 2012 DudeWheresMyMuscle.com